Non-Acid Biodiesel Equipment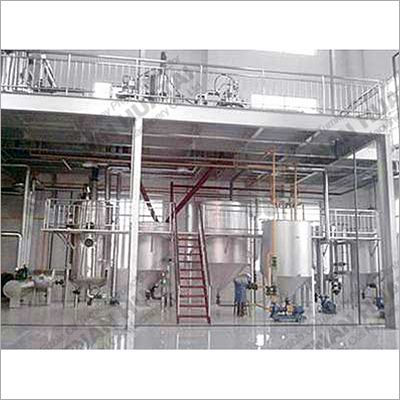 Non-Acid Biodiesel Equipment
Product Description
We are the foremost firm in dealing a wide assortment of Non-Acid Biodiesel Equipment. It is used with no sulphuric participation and no acid reside wastage. This equipment ensures a high concentration of byproduct crude glycerine. It is ideally used for chemical industry and commercial sector. Non-Acid Biodiesel Equipment is useful to improve air quality and provide safety benefits. It doesnt used in the winter season due to its thick texture which cant be operated in cold temperature.
Type: Biodiesel Plant
Processing Material: Waste Cooking Oil,Vegetable oil, Acidic Oil, Soap-stock, Oil residue, Animal Oil
Capacity: 10-500T/D
Major equipment: Esterification reactor, Methyl ester distillation tower,rectifying tower, condenser
Biodiesel Non-acid Catalyzed Technology Introduction:
To avoid the polluter of "acid residue" and "sodium waste produced in the biodiesel production process, we have a long-term research with domestic experts in the field of oils and fats. We adopt the oil included rich fatty acids and glycerine to make pre-esterification reaction to produce the mixture of monoglyceride, diglyceride and triglyceride, under the effect of a certain pressure, temperature and special alloy catalyst.
In this reaction process, fatty acids and glycerol will only generate the mixture and water of the monoglyceride, diglyceride, triglyceride, no other material. After drying, these mixture of monoglycerides, diglycerides and triglycerides can be as pure oil to make transesterification directly with the sodium methoxide to produce the fatty acid methyl esters and crude glycerol.
Biodiesel Non-acid Catalyzed Technology Process description:
Waste cooking oil, acid oil washing to remove impurity vacuum drying(vacuum dewatering) measuring tank (reaction still) pre-esterification ester interchange demethanol separate glycerol crude methyl ester washing vacuum drying steam heating conduction oil heating vacuum flash distillation distillation column vacuum condenser finished product of biodiesel (deep color methyl ester, light color methyl ester and 0.5% stink methyl ester).
Biodiesel Non-acid Catalyzed Technology Main Equipment:
Measurement scale, crude oil receiving station, crude oil temporary storage tank, crude oil water & impurity removal production line, transesterification, methyl ester distillation recycling, biological asphalt recycling, glycerol concentration, methanol distillation recycling, product oil tank area, oiling room, conduction oil boiler, water cooling tower etc.
Contact Us
B No.1, Cuizhu Street High-Tech Zone, Zhengzhou, Henan, 450000, China
Phone :+8618317721166